Apartments in Aruba
Ankor Apartments is one of the best real estate luxury apartments in Aruba. 42 exclusive apartments with all you need to spend your vacations in one of the most popular destinations in the Caribbean.
Our Apartaments
Ankor Apartments is a private residential complex of three floors consisting of 42 exclusive apartments.
Located north of the beautiful island of Aruba just 900 meters from Palm Beach.
They have a pool, elevators, grilling stations, gym, lobby and closed circuit surveillance.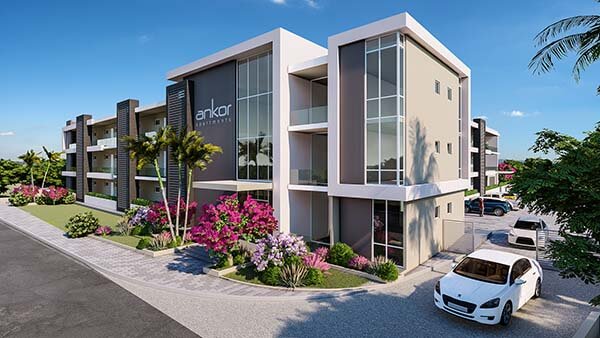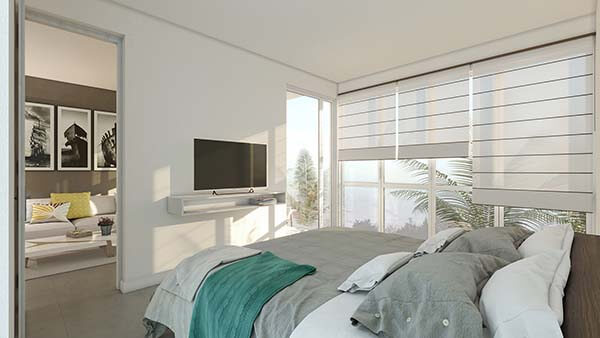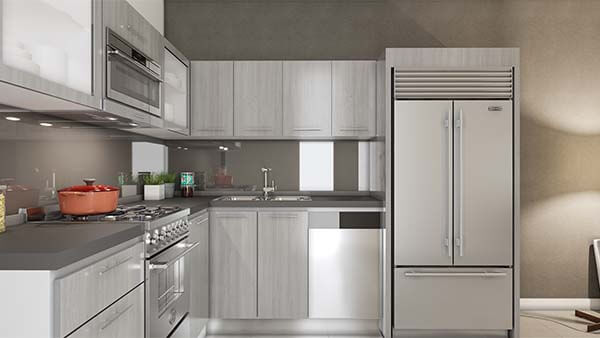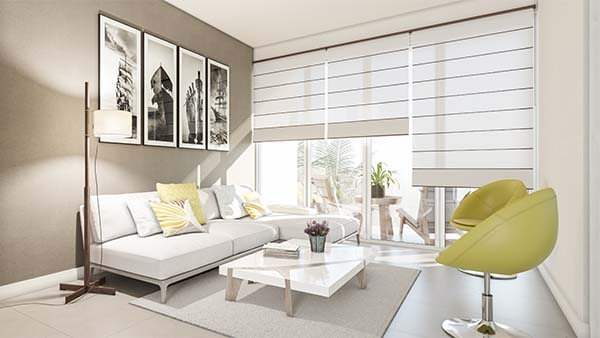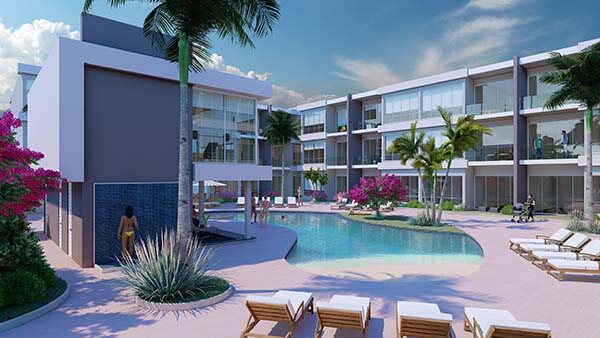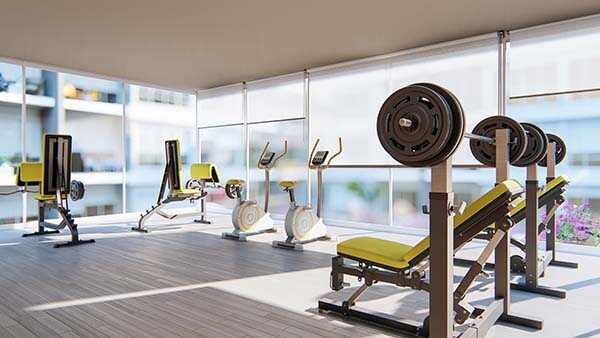 Location
Aruba is a destination much desired by world tourism, making it a relaxing vacation for the family who come to enjoy its prestigious beaches, restaurants, shopping centers, museums, casinos and its history to have a unique experience.
Ankor Apartments has a privileged location, only 900 meters from Palm Beach, beach where are the Hotels, Casinos, restaurants, beaches and main shopping center of the Island of Aruba.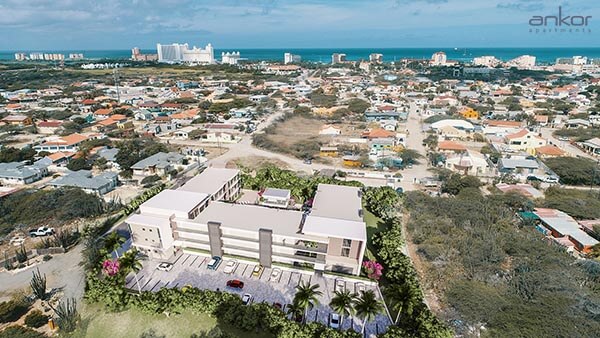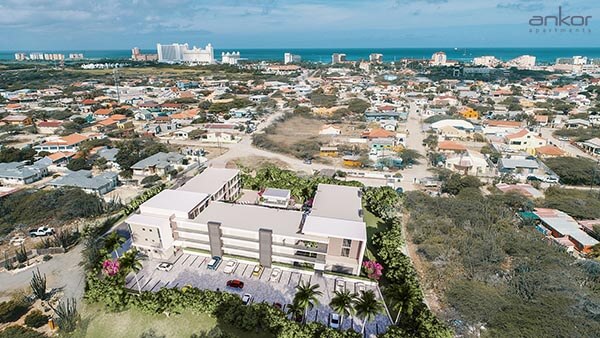 ¿Why to choose your apartment in Aruba?
Whether it is owned or holiday rental, the island of Aruba becomes a favorite destination for investors and tourists.
✔️ Aruba is located in a Dutch territory and all legal rights are preserved in the Dutch legal system.
✔️ Its strategic location easily accessible by air allows it to be served by more than 10 large airlines with direct flights from Europe, United States and neighboring countries.
✔️ The currency of Aruba is the Florin that has a fixed exchange rate of 1.79 per US Dollar giving exchange stability to buy with confidence.
✔️ The Authority of Aruba offers residence for foreigners who buy a property in Aruba maintaining an annual income of $ 60,000 and meet minimum requirements.
✔️ The standard of living is the highest in the Caribbean region, maintaining extremely low levels of poverty, unemployment and crime.
✔️ Inflation maintains a stable behavior always located in an annual digit.
✔️ Aruba is considered the best place to Invest in the Caribbean.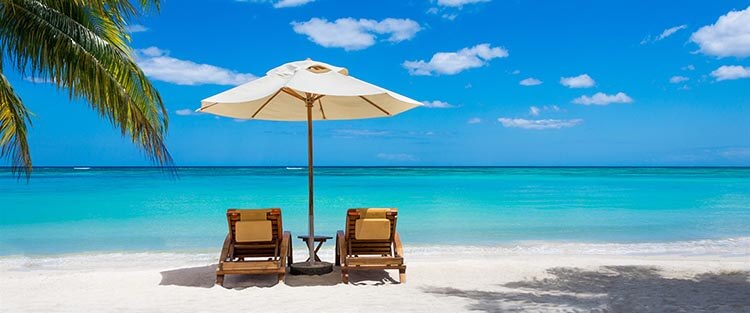 Vacational Rental
Ankor Apartments offers owners the ability to rent their apartment through a specialized company during the time they are not using it, and thus get a great return on their investment.
They will have a complete maintenance of the interior of your property and you will be guaranteed the good condition of your apartment.